The conference venue is Village Vacances "La Gaillarde", next to Saint Aygulf and Les Issambres.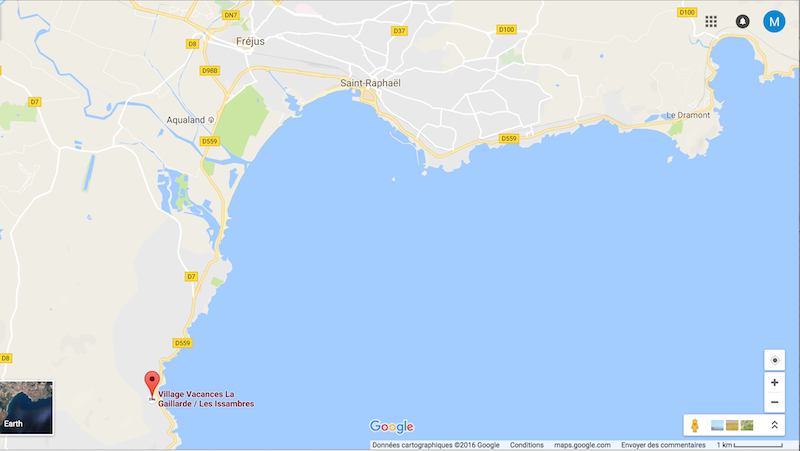 The closest international airport is Nice Cote d'Azur, and you can reach St Raphael or Fréjus by car, train or bus in about one hour.
By train, or bus, you will need to reach St Raphael-Valescure or Fréjus. Both train and bus stations are next to each other. The bus option is simpler as it goes directly from the terminals to Fréjus (60min) or St Raphael (75min).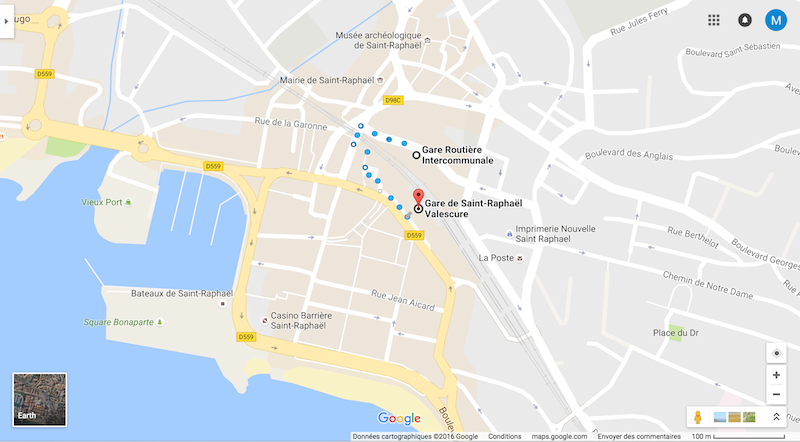 By Bus
There are 2 options from Airport Terminal: LER ("Lignes Express Regionales") or Varlib.
LER bus #20 leaves Nice Terminal T1 at 8:15 and 12:15 and reaches Fréjus "office du Tourisme" one hour later. One way ticket is 12€. Full time table here. Tickets available at bus counters (next to the stops) 8h-19h30 or on www.info-ler.fr. More information at Tel +33 821 202 203 or info@regionpaca.fr
Varlib bus #3003 from Nice airport to St Raphael offers much more time slots (see below). Varlib tickets can be purchased directly from the driver. More information at +33 494 24 60 00 or varlib@cg83.fr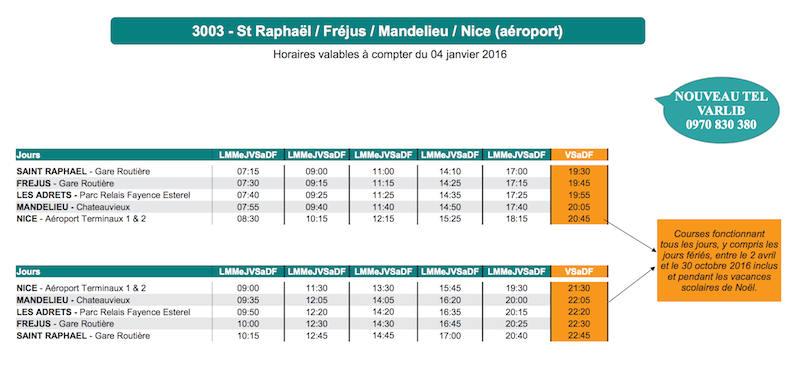 The price of a one way ticket for Varlib bus 3003 is 20€. Departures from Nice Airport Terminal 1 - plateform 5 & from Terminal 2 - plateform 1. More details here.
By Train
You need to reach Nice Gare SNCF first, by bus 99, or using a train from Gare St Augustin, just across the airport. Then purchase a ticket to go to St Raphael Valescure. For example using the SNCF site.
Once in "Gare Routière de Fréjus" or in front of St Raphael train station, wait for an EDS 2016 shuttle, or taxi depending on the arrival time you provided.
A longer option is to take the local bus #11 (twice a day only), that vanders through Fréjus and St Aygulf (1h15 total). Departs from St Raphael bus station at 10:40 and 14:20 (Fréjus bus station 12 minutes later) and reaches "La Gaillarde" at 11:52 and 15:32. Does not run on sundays.